I was honored to see that Dee from First Impressions awarded me the "Sunshine Award!" Boy did that come at the perfect time! Sunday night after a nice vacation is a tough time. Thanks a bunch, Dee!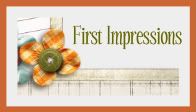 The rules are to thank the person who awarded you, blog about it, answer the questions, and then pass the award on to 10-12 bloggers, letting them know I awarded them the Sunshine Award.

The Questions
Favorite color: right now, mustard yellow – I am obsessed with finding the perfect mustard yellow sweater!
Favorite animal: I love cats, but have a wonderful do who is my like my child.
Favorite number: 7
Favorite drink: COFFEE
Facebook or Twitter: Facebook
Passions: Cooking, reading, sewing, crafting of any sort, decorating
Giving or getting presents: giving – I can be a bit of a Martha Stewart!
Favorite day: Saturday
Favorite flowers: Iris, sunflowers, any wild flower
Check out these great blogs! I am passing this award on to them as well. As in the past, I have tried to mention blogs that are new to me, so please stop by!
Notes from a First Grade Classroom