last month I started a 10 Book Challenge to read 10 professional books in 2014. The beauty of this challenge is that you can read any book that supports you professionally. Here are the details:
Grab the button if you plan to join in!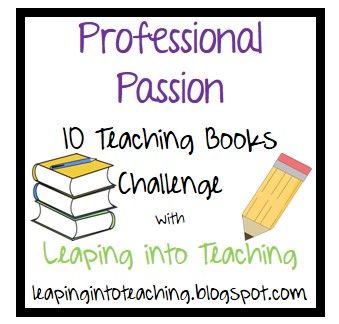 For March, I read:
Pathways to the Common Core: Accelerating Achievement
by
Lucy Calkins, Mary Ehrenworth and Christopher Lehman
I had this book in my collection for about a year and had even read sections of it. However, I had not read the whole book or truly processed it. I love anything by Lucy Calkins, as a literacy person, and we are all so deep in the Common CORE right now that I thought this would be a wonderful book to read. I am also working on a research project that looks at the Common CORE for ELA through a genealogical perspective, tracing the roots of the Common CORE and how it is being lived by teachers. This book provided so much wonderful information for this project.
First, I love how the authors unpacks the Common CORE to talk about what they are saying and, sometimes even more importantly, what they don't say. I think many of us are turning what we do upside down and inside out to meet what we think the standards are telling us. I think Lucy's focus on best practice is important – don't throw the baby out with the bath water!
I also think the discussion about the built-in spiral is important. I think that is one things curriculums that are written in house lack is the consistent review of skills. We teach and move on, reviewing when needed, which isn't always the most proactive practice.
I like how the book is organized into sections. The reading section first looks at standards 1 and 10. It then divides standards 2-9 into Literature and Informational chucks. The Writing section is divided into the 3 major genres: Narrative, Argumentative, and Informational. This final chapters focus on Speaking and Listening. When I read portions of the text for a book club, we read the Informational Text section and the Composing Informational Text section at the same time.
I find that the authors have written a book that balances the reviews of the reforms and supports teachers with implementation of the mandates in their classrooms in a way that is beneficial for students. I recommend this book to anyone engaged with the ELA Common CORE. It is informative and packed with practical advice for teaching the new standards. Most of all, it is a realistic analysis of the changes. This is not a quick read book. It really helps one think about philosophy and best practice.
Overall, I think this is a good read if you are ready to do some real thinking about teaching and curriculum. It is a powerful read, but it is not a light read. I found it to support my practice and be reassuring.
My book for the month of April is…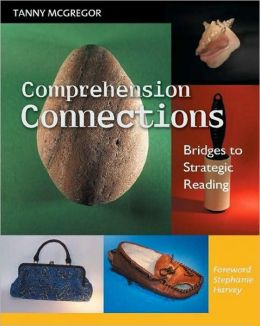 This is another book I have read parts of, but have never fully digested. It is a book I have used as a resource and have really wanted to read. I have a week left before spring break and part of me wanted to choose a longer book. The reality is I have a major research project due and really just want to get some R&R! Thus, a quick read that is packed with great information! What are you going to read this month?
Join in the
Linky
any time!