It's April and I'm linking up with Farley from Oh Boy 4th Grade!
Listening – My dear hubby had shoulder and hand surgery in February and camped out at home for a few weeks. It made me realized how I have become extremely used to my schedule! Now that he is back on his usual schedule, I am feeling a nice return to routine!
Loving – I am *hoping* that the weather is finally warming up. It has been the longest winter EVER here is NY and we had a freak snow storm Saturday night. I'm ready for some sun and time outside!
Thinking – Ahh! Spring Break!!! This year has been a year where I have been waiting for breaks with great anticipation! Switching grades (again) and being in college has been rough this year.
Wanting – I have been trying to eat less chocolate and drink less soda – mostly because I am trying to conserve my funds for the summer. I REALLY want some chocolate and Mountain Dew! I could also use a lot of good sleep.
Needing - I have been overwhelmed with papers and stuff the past few weeks. I just can't dig myself out of all my stuff at work and at home. It's time for some major spring cleaning!
Hours and Last Day – The hours are the contract hours, but we all work way more than those hours. Our school year goes pretty late this year, but it is a relief to only have 2 days with students. Typically, we have kids until Thursday and it is rough – we are all ready to have a quick week!
---
On another subject, last month I started a 10 Book Challenge to read 10 professional books in 2014. The beauty of this challenge is that you can read any book that supports you professionally. Here are the details:

Grab the button if you plan to join in!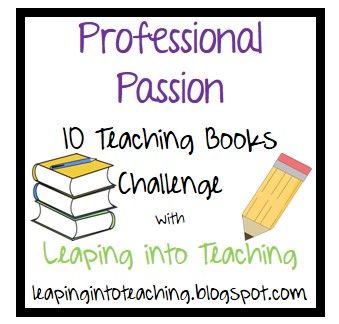 Click here to join in the Linky any time!
For March, I read:
Pathways to the Common Core: Accelerating Achievement

by

Lucy Calkins, Mary Ehrenworth and Christopher Lehman

I have had this book in my collection for about a year now and had even read sections of it. However, I had not read the whole book or truly processed it. I love anything by Lucy Calkins, as a literacy person, and we are all so deep in the Common CORE right now that I thought this would be a wonderful book to read. I am also working on a research project that looks at the Common CORE for ELA through a genealogical perspective, tracing the roots of the Common CORE and how it is being lived by teachers. This book provided so much wonderful information for this project.

Stop back tomorrow to check out my thoughts and the reveal of the book I plan to read for April!
---
March was a record month for me on TPT! Thank you to everyone who is helping me to grow my little corner of teaching one resource at a time! To celebrate, I am marking everything in my store down 20% for the next 2 days. Snag some goodies at their sale price! Check out my most recent products on TPT: