Assessments, reflections, and progress reports, oh my! I am finally emerging from my progress report coma and ready to tackle my growing list of things to do!
One of the things I had wanted to tackle was to get my "10 Professional Books" Challenge started! Last week I posted about my ever-growing
stack
hoard
collection of professional books and how I wanted to make it a goal to read them.
The beauty of this challenge is that you can read any book that supports you professionally.
Here are the details:
Are you with me? If you are, grab a button and click here to join the linky with the book you are planning to read for the month!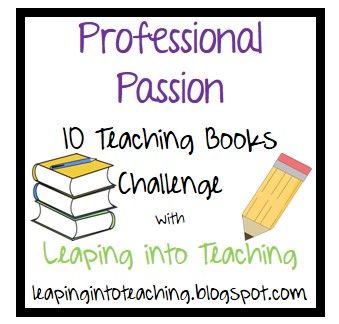 I am the Featured Teacher over at
Twenty-Something Teacher
on Thursday, so leap on over on Thursday to check out what book I am planning to read!
If you are already on board, join the linky below to share your
book for the month! This linky will be open for the entire month.