Yikes! The New Year has been kicking my butt so far! I have had a couple new products on the back burner for weeks (or months) and finally put the final touches on them – still two more coming up this week (hopefully)! The funny thing is, I have soooo much to do right now – both for school and for real life. It just felt good to finish something! Both products, along with my store are on sale 20% off right now! Here are the new items:
1. Home Reading Log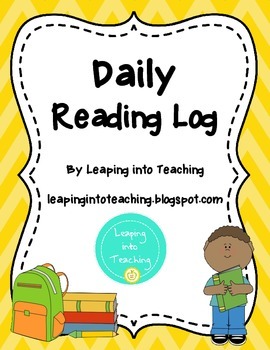 I created this log because I was frustrated with handing out single pages when students finished a log page. It seemed to take up so much time because students finished their pages on different days. I also found that this little reference book was so helpful fro parents. The first year I used it, I referred parents to it when they had questions and the resource itself cut questions down by about 90%. Hurray for easy home-school communication! I know this is a weird time of year, but pick this cute little kit up now while it is on sale!
This little book provides parents with all the tips they need to successfully support their children when reading at home. It also provides one place for the teacher to maintain a book list for each student and facilitates home-school communication. Each student book includes:
-Tips for reading at home
-Reading comprehension tips for parents.
-Reading strategy tips for parents
-220 dolch word list
-Weekly log pages
2. Roll-and-Respond Reader Response Boards
This set includes 10 Roll-and-Respond boards for fiction and non-fiction reader response writing! They are perfect for independent reading, literacy centers, and guided reading groups. They also provide a quick way to differentiate in a busy classroom. Skills included:

-Thinking Stems
-Metacognition
-Predicting/Inferring
-Questioning
-Synthesizing
-Determining Importance
-Schema
-Visualizing
-Non-Fiction Text
-Text Features
Check out my store for additional items to add to your classroom and remember, they are all 20% off until Wednesday! (Some products have my old logo on them, but since the great computer crash of 2013, I do not have the originals to update the logo.)
Click on each item for a direct link!