Sorry, it's been a while! Things have been crazy. The years is winding down, kids are ready for a break, we have a play coming up in 2 weeks, and my students teacher is leaving Thursday.
I have mentioned that I am changing grades, and buildings, next year. I would like to continue to blog, but don't want to lose all of my work so far. Any suggestions? I have sort of started a new blog, but the work of starting over is so great. I have spent a couple hours and it's not even near the look I want. Should I just start blogging here and change the name? Can I change the address and keep the style? I would love to hear some suggestions from all of you great and more experience bloggers out there!
I know it has been a while since I have posted any of the technology for literacy centers idea. Please forgive me while I play catch up in my professional and personal life right now. I would still love to hear ideas from everyone out there! I love finding new resources and ideas through the blog world.
There have been some amazing ideas posted do far! Check them out!!!
Link up to the Linky Party and share the technology resources and activities that you use in your classroom for centers!
Remember that it can be absolutely anything that you use during centers that has a technology connection. It can even be a post from the past!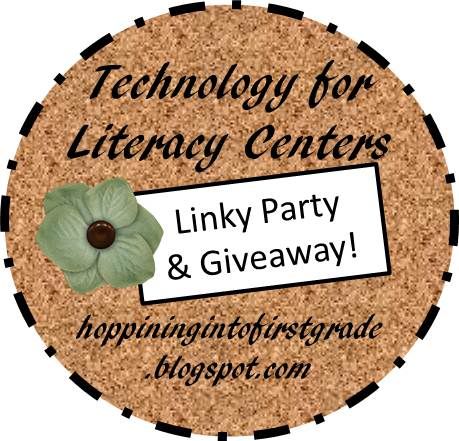 I have another giveaway for next week– yes, another! As I'm cleaning out my room and beginning to pack, I am finding stuff I don't want to take with me, but I think someone could use. I want my things to have a good home and not end up in the pile of no return in the hall at the end of the year. Who knows, maybe I'll have a give away a week! Details will be coming soon!

Click below to link up!