I'm linking up with Lori at Lory's Page to share in her Summer Linky! This is such a great idea! The linky is going to cover one topic across a variety of areas throughout the summer!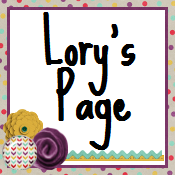 The topic from yesterday (I'm late, as always) is Read to Self. I have several components that are essential to my read to Self time. To keep my sanity, I am going to recycle some pieces of other posts and add some new thoughts.
First, I had a "Just Right" bookshelf in my classroom in first grade. This is a leveled bookshelf. I did not have this this year in third grade, but I plan on having one in second grade next year because it is still a very transitional year in reading.
I had students choose 5 just right books and 2 library books for the book boxes. This worked really well. I labeled the leveled books with the groups that were allowed to pick from that basket and they "shopped" every Monday as part of the read to self.
I used magazine files as student book boxes. I found a class set at the Dollar Spot at Target and just spray painted some to make them more appealing to the boys.
I also have a system for the books students take home with them. My students take book bags home every night with their reading log, sight word ring (when I get around to doing them), spelling notebook, and a nightly book from their guided reading group. When the kids come in, they store their book bags in the baskets on the shelf. The baskets are labeled with the group colors. When it is time for a group, the kids grab their bags and come to the table.
This is the shelf behind my reading table from last year. The basket on the top shelf is for the extra books from the guided reading sets. The barrel holds my reading buddies. They are mini beanie babies that I bought in a lot on Ebay. For a few bucks, my kids have a buddy to read to during Read to Self time.
I have also have had groups, and sometimes students, who just needed a space of their own. I bought little carpets at the Target Dollar Spot and let the kids use them to designate their reading space during Read to Self.
I love using these books to establish Read to Self routines. I use "The Best Time to Read" to introduce R to S and "The Best Book to Read" for choosing books, and "The Place Time to Read" for talking about reading spots.
"The Library Lion" and "The Library Dragon" are also some favorites for establishing routines.
I feel like Read to Self is always one of those classroom things that is evolving. I add new pieces every year and change things depending on my students. I can't wait to begin anew next year and see where it leads me!