I'm linking up with Lory from
Lory's Page
for her Revising and Revvign Up Linky.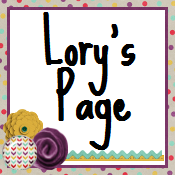 Ahh! Journals! this is an area I would really like to work on next year. I feel like journals became a tool for management and a filler last year and this year I didn't really deal much with them. I just couldn't when I was learning all the ins and outs of a new grade.
I plan to add journals back in for second grade next year. I have used them as a center tool, but I may use more of a writing workshop approach and use journals as morning work. I can't wait to see what others are thinking.
For journals, I used 2 different ones that I really liked. The Mead Primary Journal has nice size lines for first and second graders. It is also pretty thick, so I only had a couple writers who needed second books. We ordered these through our budgets. The Roaring Springs books were nice too. The are much thinner, maybe 40 pages. I think my kids went through 2-4 in a year, but they were nice to store a trimester worth of work. I see that regular journals are on the supply list for second grade. While I'm not thrilled about them, I also don't want myself or the parents to spend extra money on supplies. So, I think we will just make due.
I have a lot of little tools I like to use during writing to motivating and make it fun. I stumbled across these adorable packages of wooden items and characters at Michaels a few weeks ago.
I created some papers and put them on TPT for free if you are interested. Click on the image to go there.
Prompts in cute containers.
The kids went crazy over this! I bought little heart containers for valentine's day at the Dollar Tree. I hand wrote starts and questions about healthy hearts, dental health, and valentine's to put in each heart. The kids used these for writing ideas.For Easter, the stores often have tons of cute little containers – cars, sports, animals. They are fun to put prompts in.
Sticker Stories
I picked up a few packs of stickers in the stationary and craft sections at the Dollar Tree. Students were allowed to choose 3-5 stickers to build a scene in their journals. They then illustrated their scenes and wrote 3-4 sentences. They LOVED this! I have also used the foam stickers. I do give them two days - one to illustrate and one to write, before I expect their work to be complete.
Stamp Stories
I have bought a few stamp sets over the years that correlate with our units. The kids stamp a scene in their journals, color, and then write.
Stencils Stories
Same as the stamp and sticker stories. I keep a look out for stencils at yard sales.
Here are some other ideas that I used later in the year to prompt student writing without providing specific prompts:
Drawing books
- During our animal unit I put out some of those step-by-step animal drawing books. The kids LOVED them! They even drew pictures during recess. The rule was that they had to produce a fiction or non-fiction piece of writing with 5 or more complete sentences by the end of the week.
Research
– My students ate up research. We have subscriptions to BookFlix and PebbleGo. The kids love to look up facts and I provided them with graphic organizers. Again, the rule is that they must produce a piece by the end of the week.
Story sticks
- A while ago a blogger posted about Story Sticks (please let me know if you know who and I will happily credit and link to them). I printed plain old prompts on labels to put on craft sticks for spring. The kids still asked for them late in to the school year.
Squiggle Stories
- A blogger also posted this idea with printables, again I don't know who and would be happy to credit them if anyone knows who it is. The printable did not have a name on them. My colleague, who is not a blogger, has been doing this for a few years. You copy paper with a random squiggle on it. The students turn it into a picture and write about it. I made the squiggles on Microsoft Publisher and printed them 4 to a page. Then I just cut them apart. After making 10 or so squiggles, I put all the sheets in a basket. The kids could pick one, draw the picture and glue them into their journals. I didn't have to make copies or redo them each week.
***7/25/11 update - I found the Squiggle Stories on: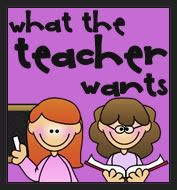 Click
here
to go to the post!
Observations!
- We had critters visit our room and the students wrote about them. I had a snail, ants, and crickets. We have also had turtles, birds, and even squirrels (yes, pet squirrels). One of my close colleagues brought in a collection of house plants for the kids to observe and write about. I grew a wonder egg plant, too. This year I bought seeds for a Tickle Me Plant and a Venus Fly Trap. They should inspire some interesting writing!
These are also great resources. I copied the pages of these books, shrunk them down and laminated them to make cards. It saved a lot of paper. I just put out the relevant cards for students to use.
I also like to do art-based writing centers. Origami and art projects make nice springboards for journals writing.
Whew! That was a lot! I never realized I had so many go-to items in my Work on Writing bag! How to you use journals? Link up with Lori!