Alison from Eberopolis is hosting a linky dedicated to all things Teachers Pay Teachers.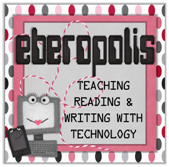 1. Share a product that you've made that you couldn't live without.
I truly use all of my products. I started my store in March as a way to help support my return to college and have added items as I have updated them for use in my own classroom. Check out these items at the low summer prices!
Here are the linked images to my items:

2. Share a product that you've purchased that you love.
This is actually a series of products. 2nd Grade Stuff has an amazing line of ready to use writing activities that have saved me this year. They are GREAT!
3. Share something from your wish list that you're hoping to get for next year.
I am so excited to check out some great products from Susan Moran to get ready for teaching writing in second grade next year!.
So, link up and share your favs!