It inspired me to write about some of the things that I have done in writing centers. I did a post a while ago on some of the ideas that I use for writing centers. Click
here
to go to that post.
Here are some other ideas that I used later in the year to prompt student writing without providing specific prompts:
1. Drawing books - During our animal unit I put out some of those step-by-step animal drawing books. The kids LOVED them! They even drew pictures during recess. The rule was that they had to produce a fiction or non-fiction piece of writing with 5 or more complete sentences by the end of the week.
2. Research - My first graders eat up research. We have subscriptions to BookFlix and PebbleGo. The kids love to look up facts and I provided them with graphic organizers. Again, the rule is that they must produce a piece by the end of the week.
3. Story sticks - A while ago a blogger posted about Story Sticks (please let me know if you know who and I will happily credit and link to them). I printed plain old prompts on labels to put on craft sticks for spring. The kids still asked for them late in to the school year.


4. Squiggle Stories - A blogger also posted this idea with printables, again I don't know who and would be happy to credit them if anyone knows who it is. The printable did not have a name on them. My colleague, who is not a blogger, has been doing this for a few years. You copy paper with a random squiggle on it. The students turn it into a picture and write about it. I made the squiggles on Microsoft Publisher and printed them 4 to a page. Then I just cut them apart. After making 10 or so squiggles, I put all the sheets in a basket. The kids could pick one, draw the picture and glue them into their journals. I didn't have to make copies or redo them each week.
***7/25/11 update - I found the Squiggle Stories on: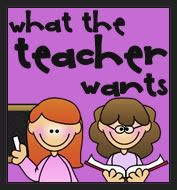 Click
here
to go to the post!
5. Observations! - We had critters visit our room and the students wrote about them. I had a snail, ants, and crickets. We have also had turtles, birds, and even squirrels (yes, pet squirrels). One of my close colleagues brought in a collection of house plants for the kids to observe and write about. I grew a wonder egg plant, too. This year I bought seeds for a Tickle Me Plant and a Venus Fly Trap. They should inspire some interesting writing!
I am already thinking of some ideas for this coming school year. I abandoned poetry journals last year. I just did not have time and they were something that I could put aside. However, our new state standards have a partial focus on poetry. To simplify life, I think I might combine poetry and journal writing and have students glue a weekly poem into their journals to respond to. We use these Primary Writing Journals from Mead. Roaring Springs also makes a great, smaller, journal for first graders.
I can't wait to hear some other ideas!